Tomatoes San Marzano Rega DOP 3kg
 Product available (delivery time 2-5 days)
Skinless tomatoes in 3kg thick tomato juice.
Recommended by the AVPN Association for making real Neapolitan pizza.
Agriconserve Rega is a company run for 50 years by the Rega family, originating in the small town of Striano at the foot of the Vesuvius. Rega's San Marzano tomatoes are respected in many places around the world thanks to their great knowledge and dedication to traditional cultivation methods.
Certified D.O.P (Protected Designation of Origin) San Marzano tomatoes, grown only in volcanic soil around Vesuvius. Sweet Italian plum tomatoes, perfect for pizza sauce and many Italian dishes. A large 3 kg can allows you to fit the largest and most plump tomatoes, if you do not use all of it at once, you can freeze the rest and use it next time.
San Marzano tomatoes are thinner and more pointed than Roma tomatoes, and the flesh is much fleshier with less seeds and liquid, and the flavor is clearer, sweeter and less acidic.
You might also like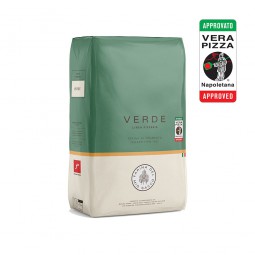 Customers who bought this product also bought:
Price
€759.00
Regular price
€779.00